Creative that presents the right message at the right time
Deploy professionally-written and beautifully-presented content to create sales funnels that intersect with the buyer journey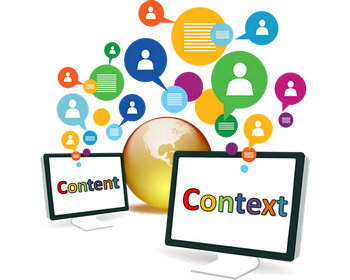 What is content exactly? It's blogs, infographics, videos, emails, ebooks, social media updates, and the text on your website. Yep, content is everywhere. Which is why it's so important to have a content marketing strategy that aligns with your core values and each of your audiences' wants, needs, and unique, preferred ways of consuming content.
Creating useful, valuable content should be a priority for your business, regardless of its industry. If you care about your audience, content marketing is the best way to show them. Rapidas Group's content marketing services are vast, and while each channel is unique, the content writing process is fundamentally the same:
We conduct in-depth research of your industry and your unique audience to uncover their interests and any pain points they may be experiencing.
We create a social strategy for promoting your content, focusing on where your audience spends its time. What good is great content if the right people never discover it?
We create quality, relevant, and useful content that is developed specifically for each audience and the social or promotional channel they're on.
We distribute that glorious content to your audience and delight the pants off them.

In the digital age, it can be easy to find vendors that are like vending machines. Bountiful, and quick to sell you something, they have their merits, but as management tools, they can take you just so far. Shoppers want to know more about your products and services. They want help understanding which item is right for them, how to use it, and much more. Ideally, they'd love to be in a store with a seasoned sales expert who will walk them through the finer points and help them make an educated decision, but alas, they're sitting in front of a web browser.

In comes content management. Rather than just offers bland descriptions of what you sell, you can create rich content, such as blog posts and articles, comparison charts, in-depth product reviews, infographics, "How-To" videos, and more detailed thorough product descriptions, photos, and videos. All of this content can help attract traffic to your website through search engine optimization, as well by giving you fresh content for social media and other venues to help drive shoppers to your website. Through this process, not only do you earn branding, search engine rankings, and potential customers, you also identify yourself as an industry expert and leader. Trust is a big factor in making a purchase. Many shoppers would much rather buy from experts that will be there to support them if needed, than the cheapest possible vendor.

Get the right partner for Content Management services

Join the thousands of businesses who have cut through the complexity of Content Management thanks to Rapidas Group.

Fill out the form and our expert contact you ASAP.